Top 20 the most expensive cars in the world
When it comes to making a list of most expensive cars in the world one needs to take a completely different approach. Out are some of the usually segments and points that we usually take into account. In some instances is is enough to analyze the car based on its performance and specs, but in this case the most expensive car in the world has to have a whole different set of tools to its disposal. So what is the most expensive car in the world and what equation do we need to use in order to calculate? Well it is not as simple as that as mere mathematics is not enough to help us with the problem.
Contemporary cars have become much more than just transportation vehicles. It is perhaps more appropriate to call them technological wonders. So the some of the characteristics when comprising the list of most expensive cars in the world that we need to take is adding the tech element. After that there is the comfort factor and who can forget the overall design. So the calculation is much more difficult than you may have anticipated at first but in order to help you see what makes a great car here is a list of 20 most expensive cars in the world in 2015 which can be measured based on their standard, beauty, performance and also based upon what they mean for the actual industry.
20. Enzo Ferrari ($670,000)
This is one of the first Ferrari supercars ever made and there are only 349 of them made. With a typical Ferrari like look and fine Italian craftsmanship when it comes to engines, the car is able to produce 650-horsepower with the use of a powerful 6.0-litre V12 engine. It enables it to speed up to 60 mph in 3.3 seconds and also to develop a top speed of 218 mph. It is not the only thing that makes the car great as it possesses some exceptional on board technology, which makes this car an exclusive and
luxury
addition on the list. The combined styling, added technology features and performance rates give it a starting price of $670,000.
19. SSC Ultimate Aero ($740,000)
According to the Guinness Book of records, this is officially the fastest car ever produced. The SSC Ultimate Aero is able to speed up to a top speed of 256.14 mph, as it was officially calculated. It harnesses the power of a twin-turbo V8 engine that enables it to reach 1,287-horsepowers. A very powerful car with a monstrous production value and very high output rates. The original Aero model was the basis when producing this vehicle and making the Ultimate more aerodynamic, adding some carbon fiber materials and better breaking capabilities has earned it the title of the fastest car in the world, and with a ($740,000 price, the spot on this list as well.
18. Porsche 918 Spyder ($845,000)
It was completely impossible to comprise a list of most expensive cars in the world without a German addition. Being characterized with its notorious and impeccable manufacturing skills is what made them reach the top of the automotive industry, and their vehicle the Porsche 918 Spyder is certainly there at the very top. It uses a 4.6-litre V8 engine to reach 887-horsepower. It also has the use of two electric engine $845,000s which boost the power and make it a very useful hybrid vehicle, and a very fast one at that. It sprints down to 60 mph in 2.5 seconds and comes with a base price of $845,000, which can go even higher if we add the Weissach Package, making the car cost $929,000.
17.  Hennessey Venom GT Spyder ($1,100,000)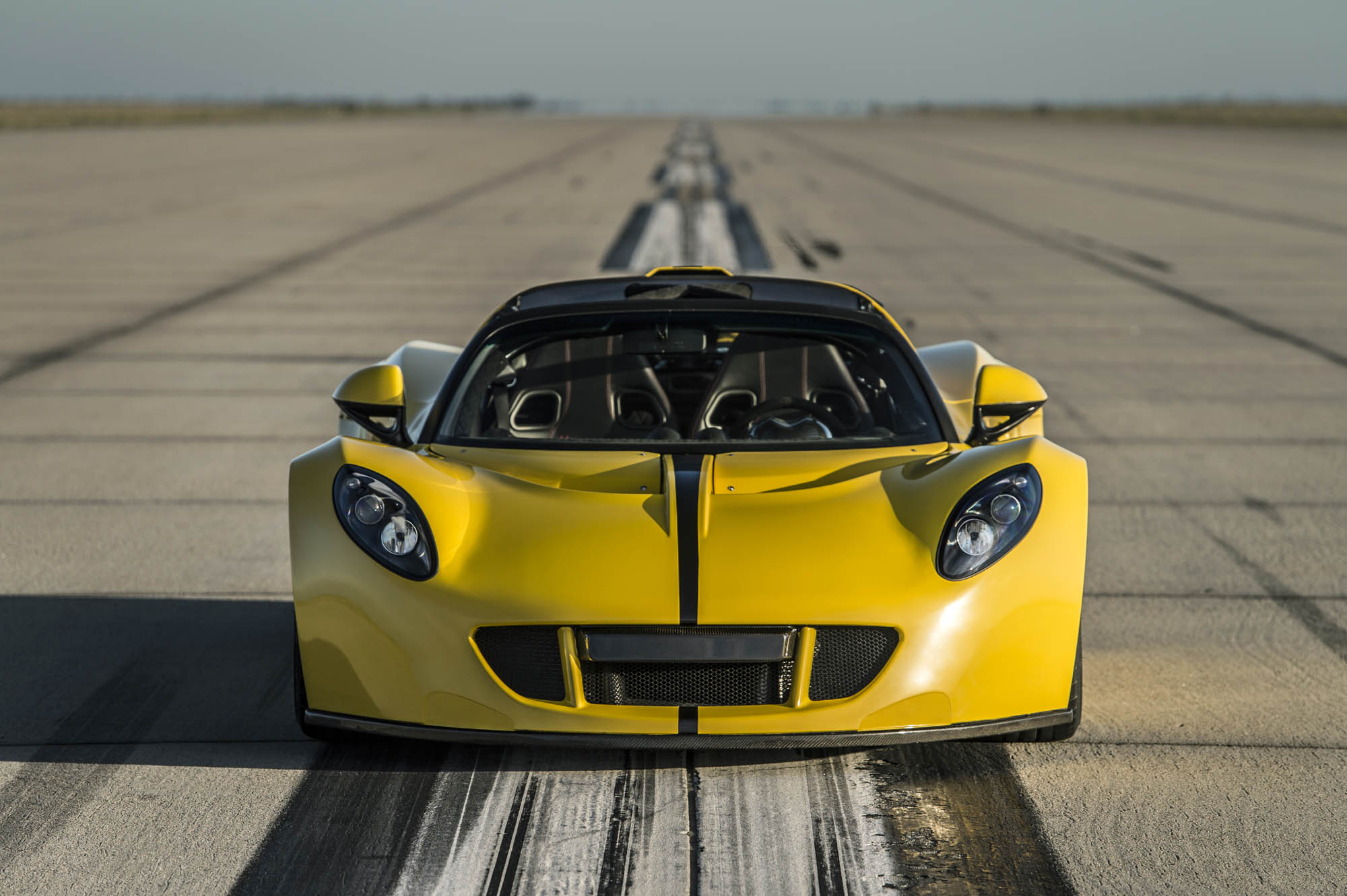 The vehicle developed by Texas-based Hennessey Performance Engineering which was actually assembled in England is technologically superior supercar. This is a vehicle that immediately attracts you with its style and a wonderfully uniquely looking design. The components that are used to make this car are carried over from the Lotus Exige, which includes the design of the roof, windscreen, cockpit, the added HVAC system and even the dashboard inside. But not to say that this car is a complete carryover, it also has many innovations that allow it to be part of our most expensive cars in the world list. Hennessey claims that the car is able to achieve a top speed of 278 miles and it is easy to do that when one uses a twin turbocharged 427 cu in (7.0 L) V8 GM LSX engine. Combined the engine, the design of the vehicles and the added amenities and you get a car that is worth a total of $1,100,000.
16. Pagani Huayra ($1,300,000)
The Pagani Huayra is a vehicle that comes from the production line of the Italian automaker Pagani. They have been mostly known by producing performance vehicles and exclusive models and that is also what they have managed to incorporate in their
Huayra
car. The name is actually derived from the name of "God of the winds" in Quechua, which emphasizes its quickness and performance rates even more. It uses a 6.0 liter, V12 twin-turbo charged engine which has the capacity to speed up from 0 to 60 mph in just 3 seconds by using its 720 horsepower and the ability to reach a top speed of 224 mph. First and foremost it is a performance vehicle but it looks is also something that enables it as a most expensive car in the world, that and the price tag of $1,300,000.
15. Ferrari LaFerrari ($1,310,000)
The Ferrari LaFerrari is a limited production sports vehicles that comes off the line of the famous Italian automaker. It is actually the most powerful Ferrari vehicle provided and sports a beautiful Ferrari look with some curvaceous looks but wonderful performance specs. It is also the most powerful Ferrari vehicle currently out there with a power of  789-horsepowers, which is enhanced with the added use of an electronic motor which adds 161-horsepowers  to it. Thanks to its hybrid properties it can go faster and produce better fuel efficient ratings that enable it to go 0-60 mph in 3 seconds flat. It was based on the Enzo vehicle that preceded it but this one is certainly more attractive than that one and with a price of $1,310,000 it has to be.
14. McLaren P1 ($1,350,000)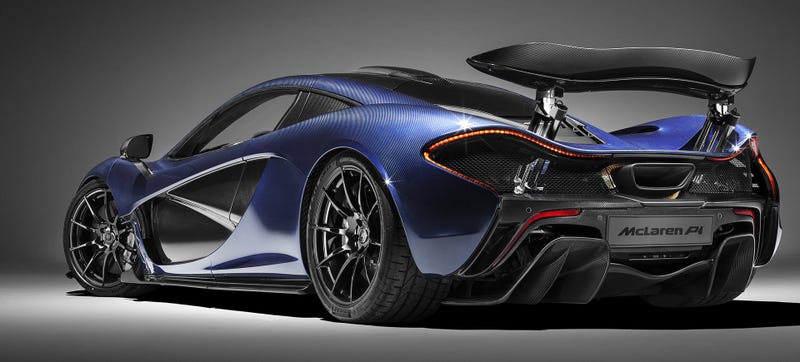 The British based manufacturer
McLaren Automotive
has managed to produce a limited manufacture plug-in hybrid supercar, certainly something that one could not expect making it in on the most expensive cars in the world for 2015 list. It costs a total of $1,350,000 and there are only 375 production units made, which makes it also a rarity and not only an expensive supercharged hybrid car. Some go as far to call it a successor to the McLaren F1 which combines the use of Formula 1 technology and a hybrid powertrain. It combines the electric components with a 3.8-litre twin-turbocharged V8 petrol engine and also makes great use of carbon-ceramic brakes and bespoke Pirelli P-Zero Corsa tires, which is alone a fact which will up the price of a car.
13. Maybach Landaulet ($1,380,000)
The newest Maybach Landaulet model has been based on the Maybach 62S vehicle. It uses the 62S's 612 horsepower biturbo V12 to enable it to develop an awesome power output and an appropriate speed level to go with it. This car is all about comfort and is what it makes it the most appropriate addition to a most expensive car in the world list. The interior comfort is made available with the addition of 8-way power rear seats, cooled rear seats, power side sunshades and electro chromic power panoramic sunroof. The car combines high levels of luxury and uses it with some high end technological upgrades to make the inside luxury possible and give you an exclusive atmosphere to go with it. The combine levels of luxury and the limited number of the production units made has earned it a prime position in a
Luxury Brand
Status Index, and is also what makes it one of the most expensive cars in the world.
12. Koenigsegg Agera S ($1,520,000)
Coming from the production line of the Swedish based car manufacturers comes the Koenigsegg Agera S vehicle. It is a proud member of the 1,000 hp club and as such receives a very high price value. The twin-turbo, 5.0-litre V8 engine enable it to speed up in 2.9 seconds to 60 mph, or 23 seconds to achieve a top speed of 188 mph. The car is a typical speedster and it is its driving capabilities and specs which make it unique and completely justify the $1,520,000 tag.
11. Koenigsegg Agera R ($1,600,000)
The Koenigsegg Agera R may look like your typical racer type vehicle, and it is just that, but it is the added elements that make it an expensive wonder and earns it the spot on the list. It is a sporty like vehicle with typical racer like characteristics and look, which have actually been enhanced and maximized as much as possible in order to emphasize its status. The specs and speed performance are the second part of the equation that makes the Agera R a contender. The car is able to speed up to 60 mph in 2.8 seconds and develops a top speed 260 mph. The car actually has an electric lock that limits it to only 235 mph and you will have to sign a waiver before the company unlocks your speed limiter and allow you to get the full potential of the car. All of this combines to bring you a base price of $1,600,000 for the Koenigsegg Agera R car.
10. Zenvo ST1 ($1,800,000)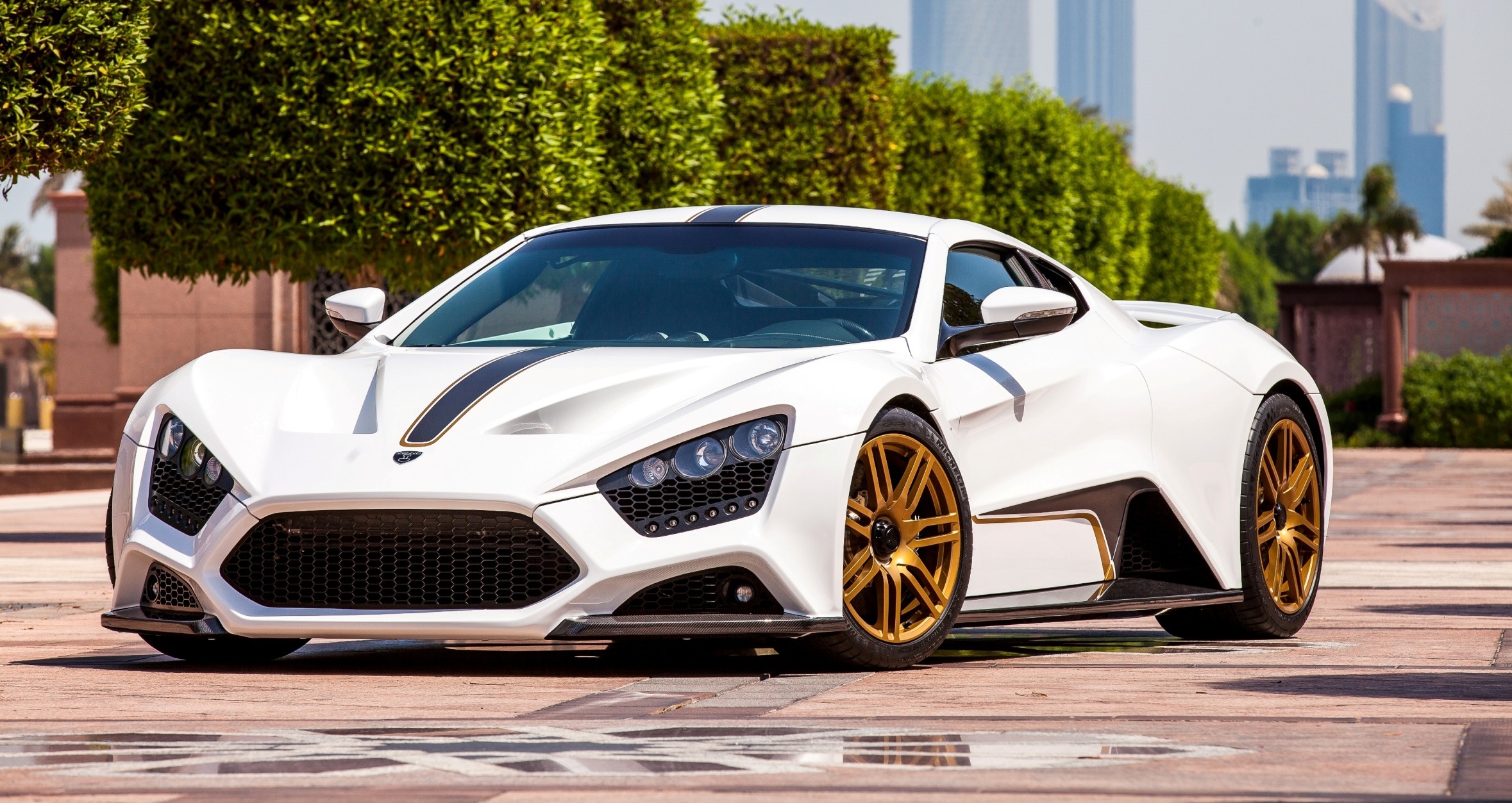 The next entry on our most expensive cars in the world list comes from Denmark, with their high performance hyper car called the Zenvo ST1. The importance of this car gets even larger when you learn how limited this car is. There are only 15 of them made for now and have only been sold and redistributed to special customers who have been able to acquire it by special order. The car makes use of a turbocharged and supercharged 6.8-litre V8 engine that generates an insane number of power which amounts to 1,104 hp at 6,900 rpm and accelerates to a top speed of 375 km/h. It also uses a very unique design as it incorporates a lion like exterior with many hexagonal lines added to the outer part of the car. The base price of ($1,800,000 is a starting price that earns it a high spot on any list of most expensive cars in the world for 2015.
9. Pagani Zonda Cinque Roadster ($1,850,000)
Pagani has been busy this year and has already managed to produce a couple of cars that are in the running for contention in the most expensive car in the world running. The year of 2015 also sees the production of a Pagani Zonda Cinque Roadster. It has a typical Italian like design with a racy feel to it. Sporting a big spoiler at the back to account for wind resistance and to enable down force, it is a two seater which in most cases wins against many cars with its performance. Maybe it is not the fastest car on the list, but the combination of speed, performance and looks certainly earns it a high position. With a 0-60 mph ratio of 3.4 seconds it also generates a top speed of 217 mph, which earns it a price tag of $1,850,000.
8. Aston Martin One-77 ($1,900,000)
The British based automaker has managed to produce its Aston Martin One-77 for the 2015 year and made it available for $1,900,000. What makes it one of the most expensive cars in the world you may ask, well there are a number of things and a lot of it is actually given from its name. The first part of the name states that the car combines beauty and power into one. It has a stellar design which makes it a handsome creation and a desirable vehicle to all, while its power is set with an outstanding powertrain that enables it to reach 75 hp with a top speed of 220 mph and a 0-60 mph acceleration of 3.4 seconds. The 77 part is actually easier to understand and that is because there are only 77 of them made, no more no less.
7. Lamborghini Reventon ($2,000,000)
The Lamborgini Reventon is perhaps one of the most aggressive looking cars on the list. It was launched at the Frankfurt Motor show for the first time and was immediately added a $2,000,000. With a typical Lambo design and some pretty awesome enhancements, the car looks pretty mean and the added angles make it look like a fighter jet. But it is not the exterior that makes it only expensive, there is a lot on the inside that you cannot see on first go. It uses three TFT liquid crystal displays and two diverse display modes, while the instrument panel uses an arrangement that includes a solid aluminum block which is sheltered by a carbon fiber casing. The seats are covered with black and brown Alcantara leather to make the inside much comfortable while you also get the use of a G-force meter as the car is able to achieve a speed of 221m/h.
6. Ferrari 599XX
Only 29 lucky people in the world will get to own the
Ferrari 599XX
vehicle. Its high performance rates and the fastest acceleration speed of all the most expensive cars in the world is what makes this car unique and what provides it with the desired effect. The sole fact that it races to 0-60 mph in 2.6 seconds, by using a 6.0-litre V12 engine that develops 720-horsepower is enough to earn this vehicle a spot on the fastest cars list as well. With a top speed of 196 mph, the car is able to push boundaries and move in a fast paste everywhere it needs to. The style is unique to the Ferrari look that we have expected to see and the driving is as swift and natural as in a Formula 1 racer.
5. Lamborghini Sesto ($2,200,000)
Owning a Lamborghini is always an exceptional thing and owning the Lamborghini Sesto will cost you around $2,200,000. So if you happen to have a few million lying around somewhere it will be a good investment to make in order to buy this car. What makes this Lambo specially exceptional is not just the power and the design of the car, it is the fact that it is the lighters Lamborghini ever made. It uses a rare form of carbon fiber which very hard to come by and is as light as a feather. What makes this vehicle also extraordinary is the 570-horsepower V10 engine it also, which enables it to speed up to 60 mph in 2.6 seconds, which also makes it one of the fastest expensive cars on our list. There are also only 20 of the Sesto vehicles made in the wrold
4. Bugatti Veyron Super Sports ($2,400,000)
With the development of Volkswagen Group and the manufacturing being done in Molsheim, France, the Bugatti Veyron EB 16.4 has earned a title of the Car of the Decade. This does not only make it eligible to be a part of a most expensive cars in the world list but earns is the spot on many sporty, luxury,
extravagant cars
lists as well. The car has many characteristics and the price tag of $2,400,000 is spot on to represent what this vehicle comes graced with. It is also recognized by the
Guinness World Records as being the fastest street-legal production vehicle ever
. The output is measured at 1,001 metric horsepower and 1,250 Newton meters of torque and has an incredible top speed of 408.47 km/h.
3. Lykan Hypersport ($3,400,000)
This is perhaps a strange entry as it comes from the part of the world which is not particularly known in the automotive circles for its vehicle production capabilities. Nevertheless, the Lebanese based company has managed to produce an extraordinary vehicle which comes available at a price of $3,400,000, making it one of the most expensive cars in the world. What is extraordinary to know about the car is its ostentatious build. For instance the front headlights use titanium LED blades with 420 diamonds which is perhaps the reason alone to include it in the upper echelon of most expensive cars. But its engine is not a bad choice as well as it uses the Porsche's twin turbo flat-six 3.7-litre engine that makes 552 kW and 960 N/m of torque with a top speed of 385 km/h.
2. Lamborghini Veneno ($4,500,000)
As we get closer to the top, the exclusiveness level rises and it cannot become any more exclusive than this. The Lamborghini Veneno is one of the most limited edition cars offered. It has been based on the design of the Lamborghini Aventador and is supposed to mark the 50th anniversary of Lamborghini. Adding to this claim is the fact that there are only three Veneno cars that exist, there is a green one, white one and a red one and that's it. This more than accounts for the 4,500,000 per unit as the rarity of the car is more than extreme. The vehicle also possess a unique design which is a characteristic of the Lamborghini vehicles and has a very powerful engine that produces tested top speed of 350 km/h. and the ability to speed up to 60 mph in 2.8 seconds.
1.Maybach Exelero ($8,000,000)
And finally the answer to the question what is the most expensive car in the world is,… Maybach Exelero car. It is the most expensive Maybach vehicles ever produced which not only combines with the excellent exterior look, but it comes with off the charts engine specs and a very appropriate inside package. The car is a pinnacle of excellence, luxury and class when you view it front the outside, while under the hood it uses a 6-litre twin-turbo V-12 that develops 700-horsepower. It rates at 4.4 seconds in racing to 0-60 mph and has a top speed of 218 miles per hour. What is included in the special package that the car possesses are the Fulda Tires which are meant for high-performance driving and a lot of inside additions that truly earn it the first position on our most expensive cars in the world list. It is the combination of all the elements that make the equation of a expensive car and the tag of  $8,000,000 is a righteous one.
Comments
comments