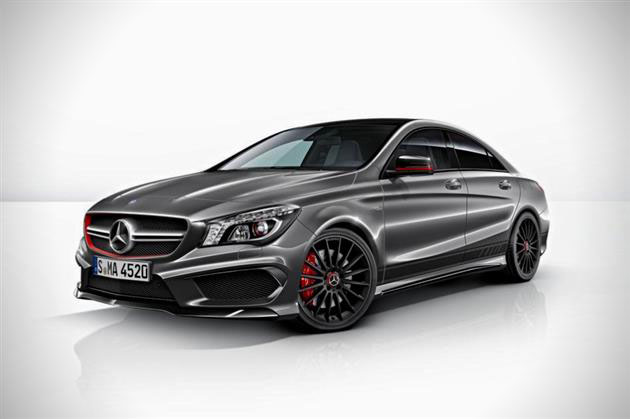 Top 10 Luxury Cars that You can Afford
Would it be great to have a garage filled with high-end luxury vehicles? Of course it would!!! This is a stupid question I am asking. As unfortunately the majority of us are just ordinary people with too exquisite taste, we sure know what's good but we are not in a position to currently afford it. This is why luxury cars are something that determines the class and the standards one currently has and as we might have never be possible to us to attain a vehicle that we have always wanted, there is a possibility for us to get as close to the prize as possible. This is a list of top 10 luxury cars that you can afford and is the closest we can hope to get to one day owning a real luxury drive.
Acura ILX
It may be hard to believe that an Acura is on the list of top 10 luxury cars, but in fact the Acura ILX is the least expensive offer that comes from this brand. It is a to notch vehicle which costs around 28,000 dollars US.  There is even a 0-down incentive offer that enables you to have a monthly payment of only 270 dollars a month. And the car is not a mere vehicle that you can drive around. It is luxury wonder. The added amenities are a joy to have in any kind of a setup as it offers, keyless ignition and entry, a 5-inch center-mounted touchscreen, Bluetooth, a sunroof, dual-zone automatic climate control and some fabulous and comfy leather upholsteries that come with heated seats. Another advantage that it holds are some fabulous fuel economy ratings that amount to 28 miles per gallon in the city and 35 mpg for highway driving. So getting this baby will certainly up your status and you can get it for a very reasonable price as well.
Audi A3
Last year it was virtually impossible to get a cheap Audi car, but this year the newly released Audi A3 is enabling all that to change. The previous expensive A4 model is going to be surpassed with the much cheaper and not at all less luxury A3 vehicle. The car can easily make it on any top 10 luxury cars list but its base price of $31,000 makes it eligible for ours now. Using a 170-horsepower 1.8-liter 4-cylinder combined with a standard dual-clutch automatic transmission, 17-in alloy wheels, a panoramic sunroof and automatic headlights make the car very useful and sophisticated. The drawback is that it is the lowest it will go, as the Audi A3 gains a status symbol with this form it is likely that a discount is going to be offered soon. Clear choice for the list of top 10 luxury cars that you can afford.
BMW X1
Owning any kind of a BMW model is going to raise your status, so it may come as a quite surprise of adding a BMW car to our top 10 luxury cars list that can be afforded. This BMW X1 is the least expensive vehicle in BMW's roster and it holds all of the characteristics that the cars coming from the production line of this German automaker have. High-end luxury and very good performance rates are seen in BMW vehicles are known for and the X1 does not lack them either. Its turbocharged 4-cylinder has surprisingly good fuel efficient stats that make this vehicle a good value for money in any case. The base price is$32,000, but you can also get it on lease with a pretty good deal of $329 per month for the period over 36 months and a down payment of $3,500.
Buick Verano
The Buick Verano vehicle is an entry level luxury sedan which has been based on the Chevrolet Cruze car. The look and feel of this car is wonderful and people love it because of its standard set of equipment features and amenities that come with it. A dual-zone automatic climate control, 18-in alloy wheels ,  Bluetooth, a 7-in touchscreen,  a remote starter and a the brand's IntelliLink infotainment system are all parts of standard equipment that come in base models of this car. It gets better with the addition of a 180-hp base engine that has a fuel economy rating at wonderful 21 mpg city/32 mpg hwy. But this is not all that make this car great as it also holds a very reasonable price tag. The reason why the Buick Verano makes it on this list of top 10 luxury cars that you can afford is a price of $24,500 which includes shipping as well.
Cadillac ATS
The flagship model of Cadillac was the CTS vehicle offered as an entry-level one, which was offered till 2013 when the ATS first appeared and substituted the previous. It is offered as only a sedan version and has a base price of $34,000, which includes shipping as well, and is the main reason why it is included on our top 10 luxury cars list that can be afforded by everyone. But what it also possesses is some great handling and driving abilities that not many cars can boast they say in having. It offers some near-sport level driving specs and comes with the appearance to prove it. Its edgy styling on the outside is enough to make any person's mouth water for this car while the list of standards equipment is long enough to make your head spin.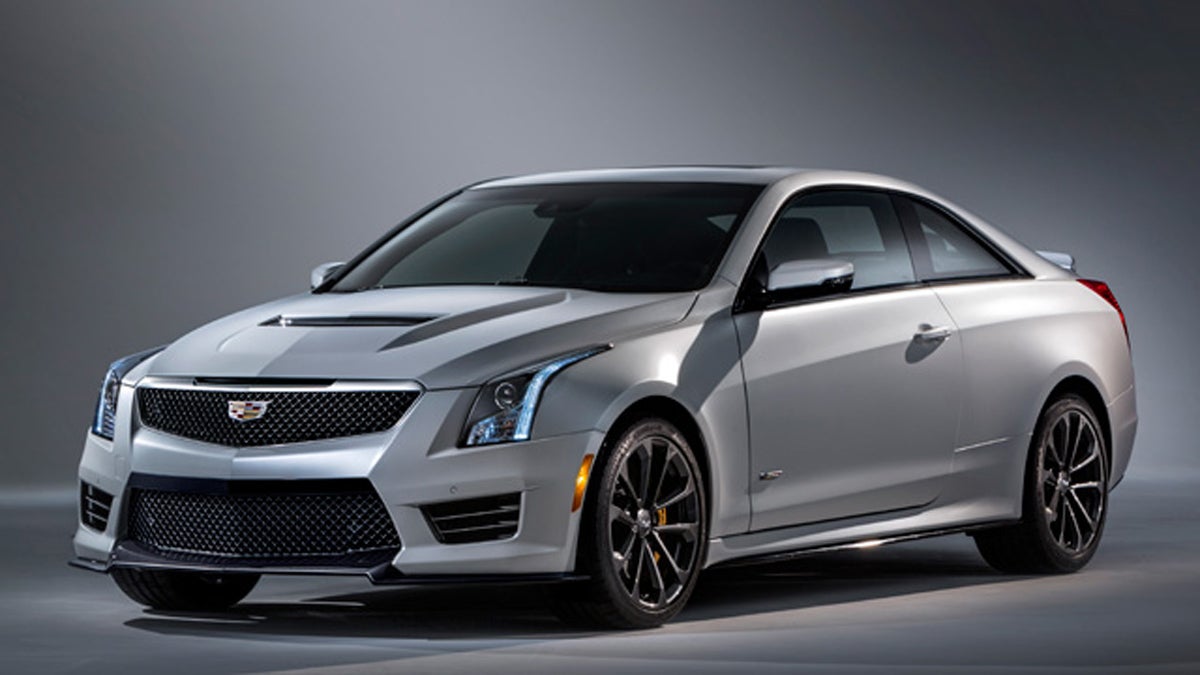 Infiniti G37/Q40
Actually the old model which was called the Infiniti G37 has been substituted with the Q50 model which officially continues production, but the former car is now being dubbed the Q40 and begins its production with the 2015 model. With a powerful 328-hp V6 engine that is combined with a 7-speed automatic transmission it offers a power output that not many top luxury cars can say they have. It also comes with a surprisingly modern interior which offers an abundance of inside space which not a lot of cars in the segment can afford. As the Q50 is offered at a base price of $37,500, you will certainly enjoy the Q40 with nearly the same characteristics but a substantially lesser price of $33,500. Another solid option on the list of top 10 luxury cars that you can afford.
Lexus CT 200h
It just so happens that the lease expensive Lexus car is also in our options the best one that they have to offer. The Lexus CT 200h vehicle is perhaps the Lexus' version of a Toyota Prius car and comes back with a very doo gas mileage numbers at  43 mpg city/40 mpg hw and also adds Lexus trademark comfort and luxury as well. The car features a hatchback signature styling of a Lexus vehicle and an abundance of amenities. Dual-zone automatic climate control, keyless ignition and entry, a power sunroof and Bluetooth on the inside and 17-in alloy wheels on the outside is what the car comes standard with and what it manages to offer. The combined exterior and the inside specs are enough to bring the car to upper part of any top luxury cars list but it is its base price of $33,000 that makes it perfect for our top 10 luxury cars list.
Lincoln MKC
The new 2015 Lincoln MKC may not have been released yet, but as it will appear by the end of the year its price is already known. The base price of $34,000 is what we are interested in and it will also interest the shoppers who would like to have this luxury crossover SUV. It will be equipped with a 2.0-liter turbocharged 4-cylinder engine that makes 240 hp and also have loads on amenities inside. With heated seats, climate control, a remote starter and many more, it is enough to give any top luxury car a run for its money. We assume that this car is going to be a hit on the market now and it will certainly owe its popularity to the great setup it will come with but also the affordable price it is going to be offered for.
Mercedes-Benz CLA
When we are talking about Mercedes-Benz vehicles it is going to be a complete surprise if one of them manages a price lower than $30,000. Yet a vehicle from Mercedes-Benz like that exists and it is the CLA model which is actually priced $29,900, so only 100 bucks under the magical price line. Nevertheless, this is a stylish and sleek looking SUV from Mercedes-Benz that you can afford. It comes with a 208-hp turbocharged 4-cylinde that is able to speed up to 0-60 mph in 6.5 seconds. It even holds some fine fuel economy specs at 26 mpg city/38 mpg hwy and is a good value for money as you will not have to spend additionally on it. It makes it among the top luxury cars by adding a standard set of exclusive equipment offered with 5.8-in display screen and 17-in alloy wheels included.
Volvo S60 concludes top 10 luxury cars list
It is an absolute mystery how a car like the Volvo S60 can be offered at a price of just $34,000. If we considered its specs and performance rates, you can only wonder how the car was supposed to be given a price like that. The 250-hp turbocharged 5-cylinder engine gives you a pleasant driving experience with smooth handling and great maneuvering abilities. The premium interior offers a 7-in center-mounted display screen, dual-zone automatic climate control, satellite radio and many things more. This car is an absolute steal and is a perfect way to make your dream come true in owing a top luxury car as it really provides you with top notch offers at a very reasonable price rate. This concludes out top 10 luxury cars list.
Comments
comments