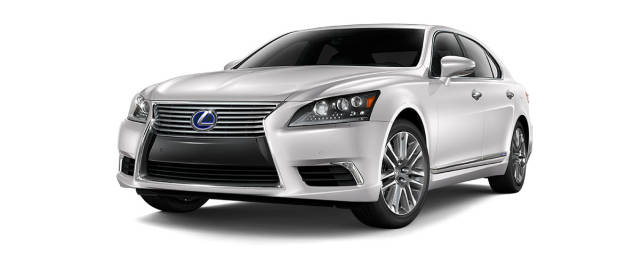 Lexus LS 600h a Hybrid Luxury Car by Toyota
The Lexus LS 600h is a luxury sedan vehicle which has an extended wheelbase and comes with a hybrid powertrain option as standard. Those of you who are used to using Lexus hybrid cars are already going to be familiar with the setup that the LS 600h brings, but those of you who are not may be a bit disappointed. The hybrid technology in the LS 600h is good but it can offer a higher EPA rating. It is no Prius but still it manages to produce better specs than the LS 460 L car.
Unfortunately the vehicle cannot boast itself with its driving characteristics too much as well. As it is a hybrid vehicle its main aim is to provide a sounder and more fuel efficient offer. It does come with an additional power drive as the added weight of the hybrid components to the car allow it to develop more force and thus more power. We can even go as far to say that the V-8 engine which is combined with the electric motor components can go as far to develop a V-12 power output. But the fact is that the vehicle's true advantage lies in the use of its Super Ultra Low Emissions Vehicle ratings. Is this a good enough reason to choose this car opposed to some other vehicles on the market as this one comes with a premium price but does come with some decent fuel efficient ratings.
Driving Lexus LS 600h
The Lexus LS 600h uses a four-wheel drive which is combined with a CVT gearbox and a Hybrid Synergy Drive electric motor.  But despite of all the fun additions added to the vehicle and the drivetrain the car does not come with some solid driving specs. It can Easley make you to dangerously understeer at a high speed. Of course this does not make it a bad car nor a dangerous one for that matter but it would be better if the driving components get tampered a bit with in order to produce a more graceful driving feel and maneuvering of the car.
But what makes the drive a lot bearable and even enjoyable is that it produces an extremely quiet setting. With a very quiet cabin you are able to drive comfortably anywhere you like, so you do not need to speed up. Also the interior has been made to be as comfortable as it can possible get but it is the quietness element that sells this car. Without all the rattling and the noise a certain car can make this one holds a significant advantage in that manner as the Lexus LS 600h can certainly make you feel more relaxed. The engine does not even purrs as it does not have to as it is so quiet.
Engine
So the powertrain setup of the Lexus LS 600hs consists of a pretty great 5.0-litre V8 gasoline engine which is combined with two electric engines. It is good enough to provide a power output of 439bhp and 384lb ft of torque. The powertrain is paired with a E-CVT gearbox, and the entire setup is good enough to enables an acceleration from 0 to 60 mph in 6.1 seconds. Well the engine setup truly makes this vehicle a typical hybrid car and a modest one at best.
Features
We cannot deny that the Lexus LS 600h comes with a pretty decent setup of features. It in facts includes more than a typical car has. Its highlight features are in fact the 9-inch alloy wheels, front and rear parking sensors, adaptive LED headlights, four-zone automatic climate control, keyless entry,  heated and ventilated front and rear seats, power-reclining rear seats with massage functions, power front seats, a heated and power-adjustable steering wheel, a rear-seat refrigerator, wood interior trim, , a navigation system,  a Siri-based control system for iPhone users, Lexus Enform telematics, a rearview camera, a 19-speaker Mark Levinson sound system and Bluetooth as well. With all of the aforementioned features it is a very strong basis for this vehicle as provides a lot of on board entertainment like  this and makes for a much more pleasant drive every time.
There is also an option of choosing the Executive package which actually reduces the seating to four people but makes up for it by adding a leather interior trim power ottoman for the right rear seat and a rear-seat DVD entertainment system. This package is an excellent option in some situations and can be used to enhance the comfort of the Lexus LS 6004 vehicle.
Comments
comments