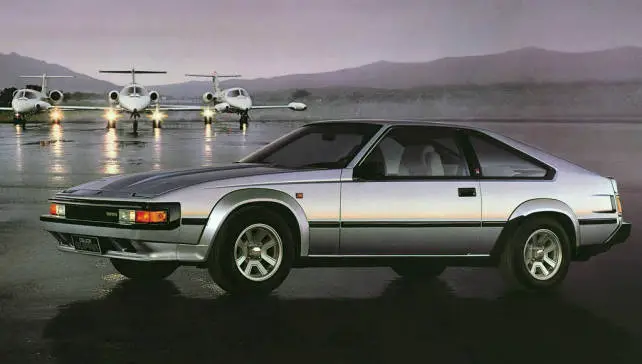 Best Toyota Cars Review Presents Models that Excelled
Toyota represents the benchmark of a well ordered, durable and long lasting vehicles. The Toyota brand has managed to grace us with its presence for around 80 years now and has managed to come out with some stellar vehicles during that time. What people know the Toyota cars for is the ability to produce long lasting cars that have a long life span that the customers are happy for. Not just durability but also usability and great performance is a prime characteristic of the cars that have made its way out of the Toyota production line. The Japanese car maker also managed to impress us with its versatility, managing to go from sports cars to trucks and from sedan to SUVs and also the ability to come out with the world's first hybrid concept as well. So you must wonder which are the best cars that have been produced by Toyota during this period and which are the ones that they are most proud of. Thus we are presenting to you a summary of the best toyota cars that the Japanese car maker has managed to produce.
1999 Lexus RX300
The RX300 actually marked the model's dominating beginning in the mid-size luxury crossover segment. This car has a strong reputation by possessing high value luxury and long lasting levels of quality. It certainly showed other vehicles in the segment what means to produce a quality luxury vehicle. This was the beginning of the Lexus brand which managed to acclaim itself as the top luxury vehicle on the market and continues on this premise even today. Before the Lexus RX300, mid-size SUVs were made by putting a wagon body onto a pickup truck frame. The RX300 was the first one that moved SUVs to a passenger-car platform which we still have today. Clearly on of the best toyota cars manufactured by the Japanese automotive giant.
2000 Tundra
Next on our best toyota cars list is Tundra. The Tundra truck was a daring move by Toyota, one that is still waited on to develop, but a daring move indeed. This is the first full-size truck that made its way to the US market and was the first stab by Toyota to take on this segment in a market which was already dominated by all sorts of trucks. The vehicle was bigger than the mid-size Tacoma, but smaller than Ford F-Series, which made it a perfect combination for everyday use of a typical American. Although, the American manufacturers still dominate this segment, the Tundra managed to show for the first time that Toyota was no slouch when adapting and being able to produce useful design.
2008 NASCAR Camry
Although Toyota entered in the NASCAR business in 2007, it took them only a year to manage a wing with one of their vehicles. The Camry, or the Car of Tomorrow as they dubbed it, was the first Toyota to manage a win at the circuit of the Kobalt Tools 500 at Atlanta Motor Speedway. A first win by Toyota and a great continuation of the things to come after that. A bit of a exoticism on the best toyota cars list.
1985 MR2
When we remember the MR2 vehicle we immediately think back on how incredible it was to drive it. Its prime handling characteristics endowed with top notch drivability enabled this car to enter the market in a big way. They managed to utilize the rear drive Sport Corolla drivetrain and managed to reuse it and fit it into this sporty vehicle. The result was excellent and the rest is history as we have managed to get one of the most beautiful cars win which to drive it.
1984 Celica Supra
This was perhaps the most groundbreaking Supra vehicle that has been produced and it deserves to be named among the very best toyota cars. It paved the way for the many others to come after it and it actually still looks great even today. It has aged considerably well and manages to show the fans how great this vehicle actually was. It utilized a 2.8-liter DOHC inline-six engine and a fully independent suspension system. The looks of the inside were graced with some affordable and comfortable seats while on the outside it amazed us with wide fender flares that were put on some 14 inch wheels that the car used. Absolutely gorgeous, was the response when the car came out.
1985 Corolla GT-S
A list with Toyota vehicles cannot go without a Corolla car. And we certainly cannot exclude a legendary car like the GT-S vehicle from the best toyota cars list. Corolla is the best-selling name brand of the Japanese automaker of all times perhaps, and this one is perhaps the most bellowed one among a roster of many. It came out with a 112-hp DOHC 16-valve inline-four engine and combined with the use of very light materials in its exterior and an aerodynamic design. The car won many favors and praise and remains the one which is firmly set in our hearts.
2012 Lexus LFA
When Toyota decided to build the best car in the world, the idea for the LFA was born. Maybe entirely ridiculous at first but actually ridiculous in all the right ways. The car was a step forward towards the goal of creating a super vehicle and it used a carbon fiber design and 4.8-liter V-10 featuring 72-degrees between its cylinder banks. It managed to achieve crazy numbers, like for instance a 9000-rpm redline, 553-horsepower at a screaming 8700 rpm and a 9500-rpm fuel cutoff. Ridiculous is the word to use we agree but ridiculous in the greatest possible way.
1971 Celica ST
The Celica was the first car that indicated that Toyota only wanted to produce commodity cars. When the Celica was produced and presented and released in the US it was an instant hit. The fans soon started realizing just how good the vehicles made by Toyota were good and how well they performed. The designers in Toyota applied the formula made by Ford Mustang and used it in its own way on the Celica ST. The result was excellent and there are people who still talk about this car and view it as one of the greatest in its time. Another great entry on the best toyota cars list.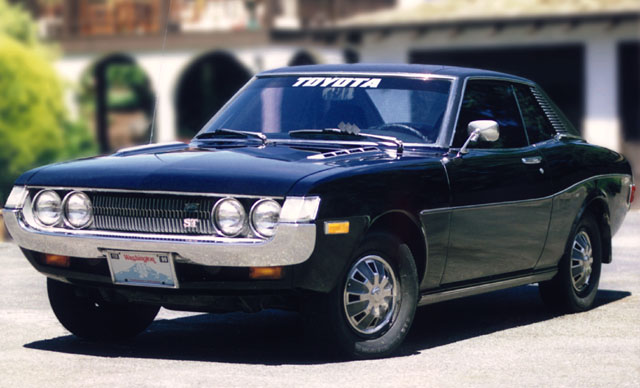 1990 Lexus LS400
The Lexus LS400 was nothing less than an attempt at world domination in the market. Automakers like Jaguar, Audi, BMW and Mercedes were stunned with the success that this vehicle managed to achieve when it was released. It combined the luxury of a Mercedes car but had been better furnished than a Rolls-Royce. It used a very silent 250-hp, 4.0-liter DOHC 32-valve V-8 which was a great choice back then and it is even now, and also had an absolutely insanely affordable base price of  $35,000 on its release.  It was established as one of the best luxury vehicles and certainly one of the best toyota cars ever produced.
1993 Supra Turbo
This was the first generation Supra vehicle that was released and was immediately perceived as a weapon rather than a car. With the ability to achieve insane speeds and its returnable and aftermarket quality, the car made big cases and achieved large heights than non other has achieved before it. It even stared in its own movie franchise, of course along Vin Diesel, respectively. The car first came out with a 3.0-liter DOHC 24-valve iron-block straight-six engine, but the fan's favorite was  320-hp, twin- sequential-turbocharged  engine that was also utilized. But when people soon came to realize that this car was a tuning madness they soon started tweaking it up to go at 400-500 hp, but the insanity really began when the car hit the four digit hp mark.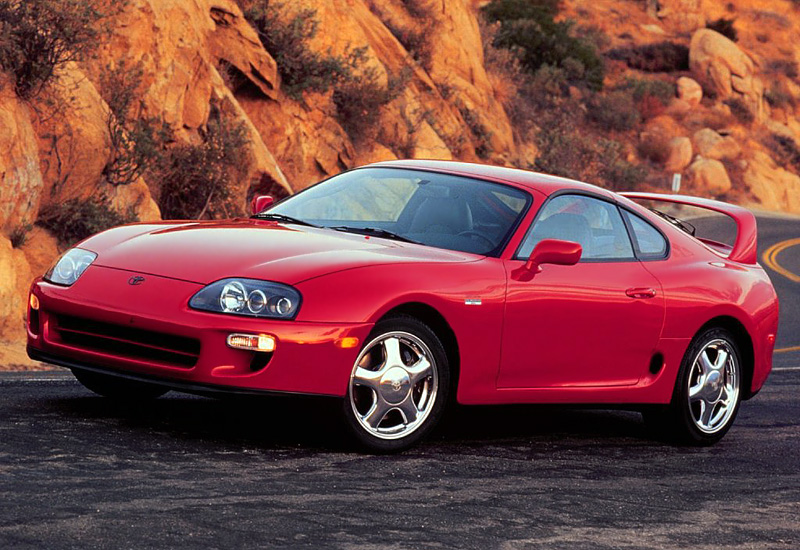 1965 Corona
This time we are really going back to the roots and are revisiting the history of Toyota in the US. With the Corona, the Japanese automaker established themselves as producers of durable and reliable family transportation vehicles. This was the first recognizable Toyota car by the Americans, and Toyota owes a lot to this car as it presented the bedrock of its industry established in the US. If this not one of the best toyota cars then it certainly was one of the most historical for the company.
1967 2000GT
What better way to popularize your car than get it to appear in a James Bond movie. The 2000GT was one of the greats and one that was the first classic car made by Toyota. It is delicate in its design, fast in its nature and very drivable in its maneuverability. It used a six-cylinder engine and it was a shame that this car was only produced within the period of three years between 1967 and 1970. During this period, only 351 cars were produced, so you can understand today's value of the car if somebody possessed one.
1960 Land Cruiser FJ40
The Land Cruiser vehicle was produced to endure a lot and to top each obstacle in any corner of the world imaginable. The car was a no nonsense vehicle able to tremble over everything and anything. The best one that has ever been produced is the FJ40 model first introduced in 1960. None of the new luxury Land Cruisers cannot hold a bar to this one as it was produced for one thing and one thing only, drive over anything. It is robust, simple in design and has is agricultural in operation. The modern ones are just a shadow of this one as this was the vehicle that will never be forgotten and will have a long lasting memory in everyone's mind.
1992 Camry Concludes Best Toyota Cars list
The 1992 Camry is the first truly American Camry and it concludes out best Toyota cars list. Although it was not the first one ever to be assembled in America it was the first one that was adopted as an "American" car. It presents everything that an American buyer ever wanted out of a Toyota vehicle, scaled Lexus like exterior looks, interior comfort that could be found in a Hilton hotel, and a good performance that will keep anybody happy. It was not flashy at all, but it was good and that was what everybody cared about and they did not want anything else from the car. All of this resulted in the Camry brand being one of the overall most sold brands in American and people appreciate this look even today and value what a Camry vehicle may present to them.
Comments
comments