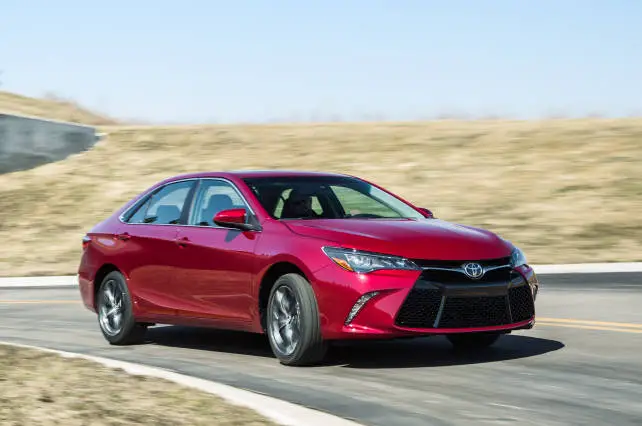 Toyota Camry MPG 2015-Redefines Fuel Efficiency
Mid size sedans have not been the best option when it comes to fuel efficiency, but not anymore, because Toyota Camry MPG 2015 is here to offer affordable gas consumption. If you are planning to buy your first mid size sedan, then Honda Accord and the Toyota Camry are the first two names that will come in your mind because they are the most popular choices in this class.
Toyota Camry MPG 2015 Design
Although not a lot has changed from last year's model, but some of the changes deserve a special mention here. Exterior of the car is revamped and the entire dashboard received a major overhaul in 2015 model. The addition of thin film transistor displays in the gauge cluster and many new security features is a welcome addition to this year's Toyota Camry. On the other hand, its competitor, Honda Accord managed nothing more than a minute improvement. The previous year's model and the latest model of Honda Accord are similar, so not too many differences.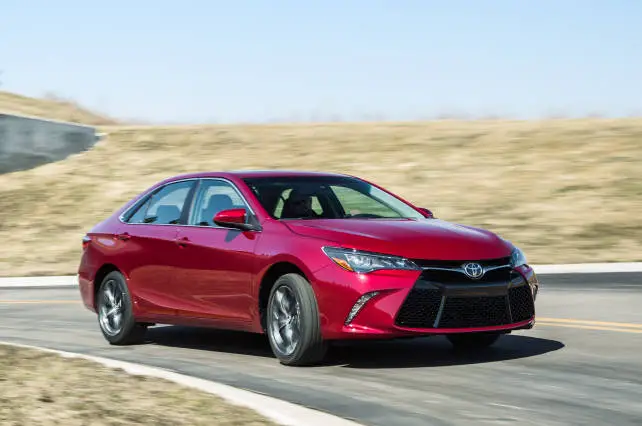 Toyota Camry MPG 2015 Fuel Efficiency
Toyota's offering was lagging behind as compared to other manufacturers for the past few years. They delivered excellent results with Toyota Camry Hybrid, but there is still some work to be done to bring Toyota Camry MPG 2015 at the level of competitiveness with other manufacturers. For a four-cylinder engine, Toyota Camry delivered 25 mpg in city and 35 mpg on highways. If you prefer a V-6 engine, then you will get 22 mpg in city and 30 mpg on highways with a Camry.
Toyota Camry MPG 2015 Safety
Toyota Camry MPG 2015 Safety
With a lineup of new safety features in its arsenal, Toyota Camry MPG 2015 managed to edge past its rivals such as Honda Accord and even Toyota's own Corolla. Automatic collision prevention system with lane departure warning and adaptive cruise control give it a slight advantage over its counterparts. Lack of blind spot monitoring system is a bit disappointing, but overall it did beat its rivals easily in the safety department. Space and comfort are also some of the highlights of the Toyota Camry MPG 2015.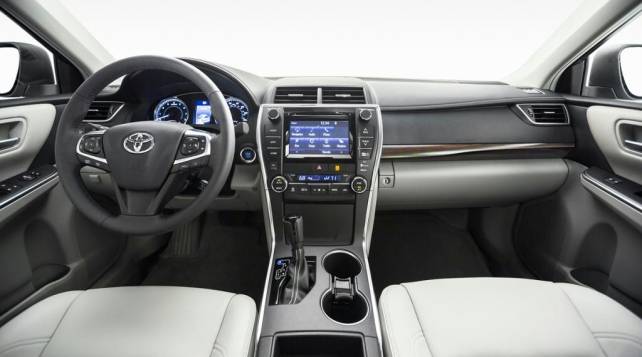 Toyota Camry MPG 2015 Handling
With new springs and shocks, electronic stability control along with dual valve dampers, Toyota Camry MPG 2015 give, you had better control over the vehicle. Toyota Camry also got new brakes. Driving the 2015 Camry is pure bliss, especially when you're cruising on a highway.
If you want more performance out of your new Toyota Camry MPG 2015, then you are better off getting a V-6 engine model, which delivers more horsepower and better performance on the road as compared to a four-cylinder engine. The ability of this car to handle a bumpy road even when you have loaded your car with luggage and passengers makes it stand out from the crowd.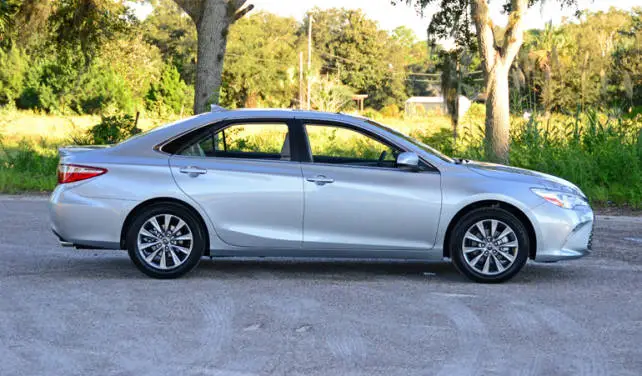 Verdict
It is difficult to choose a clear winner in the mid size sedan category, especially between Toyota Camry and Honda accord because there is not much separating these two cars. Priced at around $22,000, Toyota Camry MPG 2015 is an excellent all-round mid size sedan for your family. With a comfortable interior, smooth ride and host of new safety features, Toyota Camry MPG 2015 should be on your checklist when you go out to buy a mid size Sedan.
Comments
comments