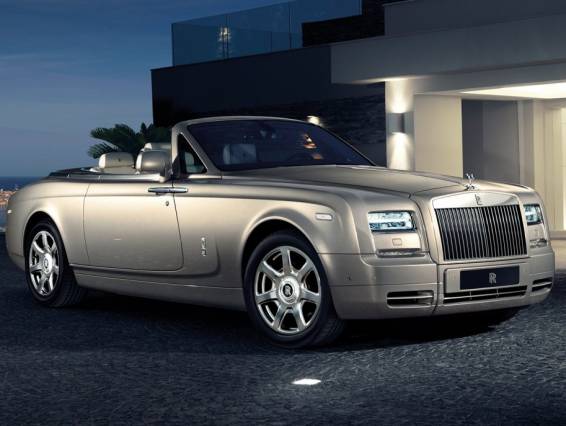 Top 10 most luxurious car list
Luxury cars have always been a status symbol which represented the people on top of the food chain. Not all are able to afford them, but everyone would like to have one. They are not only characterized by looking appropriately and performing to a certain standards, it also measures the level of comfort they bring combined with the usefulness they can provide. These type of cars have always been the ones that managed to introduce some new technological features an upgrades. Something that is standard for your plain car today was an expensive addition years ago in a luxury vehicle. The same is today when luxury cars are introducing new technologies inside them but these technological upgrades are still years off from becoming a standard option inside a plain car. Now we study the 10 most luxurious cars currently available on the market and we mention their specs and features that make them a contender in this field.
Aston Martin Rapide S
Top 10 most luxurious car list opens with the car which has been remodeled for its 2014 release came out fresh and new as never before. The way the Aston Martin Rapide S is how a car needs to change its face and become an overall luxury vehicle. The car is a four-door vehicle and comes to the market with a lot of upgrades and, most of all, hand crafted luxury that not many most luxurious cars can boast with. The grille is made out of a hand crafted single aluminum frame, which is also the case of the inside where everything has been added and installed by hand. There are not many cars on the market which show this kind of potential and represent what this car does. It also packs quite a punch with its performance rates as it uses a 6.0-liter V12, which is also assembled by hand, and produces 550 horsepower, 457 ft-lbs of torque with a top speed measured at 203 mph.
Audi A8 LW12
What characterizes this car is the way it has been produced. The Audi A8 LW12 uses some very light aluminum materials to make its space frame. This is the first vehicle to be produced in this way and has brought to the world the lightweight luxury car model. But the light body is not the only thing that makes it important for our most luxurious cars list as its inside is the envy of the automotive world. With a great design and some wonderful technological additions it is a joy to drive and more than desirable to possess this type of a car. The bottom line is that the old-school luxury levels have been combined with new age technological achievements and the outcome is the Audi A8 LW12 car. It comes with a 6.3-liter 12-cylinder engine that makes 500 horsepower and 463 ft-lbs of torque and a price tag of 137,900 USD.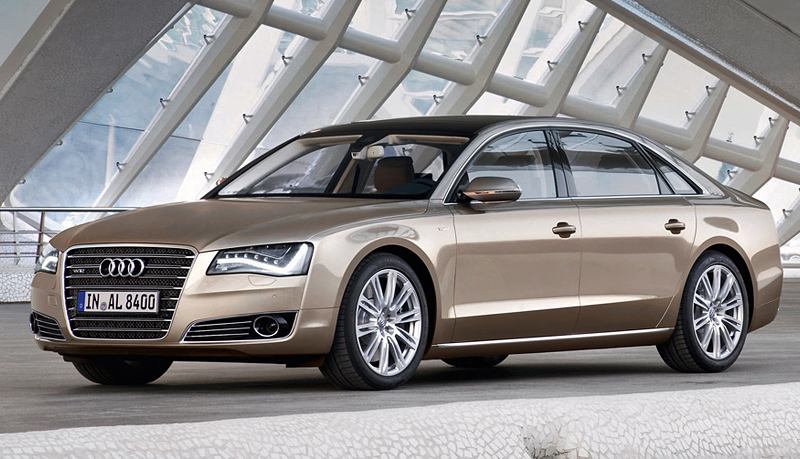 BMW 760 Li
This is perhaps the most understated car on our top 10 most luxurious car list. The BMW 760 Li is a vehicle which is very large in its size and thus provides a lot of interior comfort, but what you may not have expected from it is that it is insanely fast. But that is not all what makes this car a luxury wonder, the insane technological upgrade is what it is also known for. Just consider these additions: Night vision, soft-closing doors, smart cruise control, side view cameras, iDrive, handwriting recognition and much more. All of this makes this car a desirable addition to any persons wish list. What boosts the vehicles performance is a 6.0-liter twin turbocharged V12 engine that makes 535 horsepower and 550 ft-lbs of torque, and to own this car you will just have to pay a price of 141,200 USD.
Bentley Mulsanne
When studying the facts about the Bentley Mulsanne vehicle, there are some things that we need to consider. In order to build just a single unit of the Mulsanne car it will take about 9 weeks in total, 170 hours is going to be spent on crafting the inside, while 15 hours are used in order to sew the leather on the steering wheel. As you can see the car's exclusive interior is owed to hundreds of ours spent and a large amount of manpower to do it. This handbuilt Bentley vehicle is not your everyday car and you may see one in your lifetime, that is if you are lucky enough. Its power is produced by a 6.75-liter twin-turbocharged V8engine which amounts to 752 ft-lbs of torque and 505 horsepower. The base price is 298,900 which also makes it one of the more expensive luxury cars as well. Clear choice to be included in the top 10 most luxurious car list.
Jaguar XJR LWB
According to the maker, every Jaguar car needs to exemplify pace, space and grace, and the Jaguar XJR LWB is one which is distinctively capable of producing all of that in one go. The pace is achieved using a550 horsepower supercharged V8 with 502 ft-lbs of torque which is paired with a agile suspension system which is not an everyday addition to a luxury car. The space is made by adding a long wheelbase to the car which offers amplitude of inside comfort that most luxury cars possess but this one exemplifies with precision. And the grace is added with the wonderfully crafted materials on the inside and a handsome look on the outside. With a price of 119,000 it is perhaps the cheaper of the bunch of our top 10 most luxurious car list.
Lexus LS 600h L
At one point no one would consider a Japanese brand making its way among the top 10 most luxurious car list. But it all changed whey Toyota introduced the Lexus vehicles which are characterized by high quality, good performance and ultimate luxury levels. The contemporary Lexus LS vehicles are among the most luxurious cars in the world, and its 600h L form is among the top ones on every list. The car is not only a car which has been built using incredibly high standard materials and additions it also the only car that is considered a luxury one and also sports a gasoline/electric hybrid powertrain. The base price of this car is set at 120,600 USD.
Maserati Quattroporte S Q4
This is perhaps the car which has the longest tradition among all of the ones fitted on our most luxury car list. The Maserati Quattroporte S Q4 belongs to a legacy of sport and racing vehicles that date back hundreds of years in the past. With a high performance rate and output, the car is considered as one which also offers the largest amount of interior treatment in terms of space and comfort. The Poltrona Frau leather is matted on the seats while the open-pore Radica wood trim combines to make a very pleasant interior and with its minimalist design it is a more than appropriate for any kind of a luxurious event. It harvest the power from a twin turbocharged V6 engine and produces 404 horsepower and 406 ft-lbs of torque and also comes at a base price of 102,500 USD.
Mercedes-Benz S65 AMG
What the Mercedes-Benz S65 AMG than other ones on the most luxury cars list do not is a great attention to detail. What has made this car great and its maker is producing and making everything in a specific way so to give the best possible properties to a car. What is unique to the car is the inclusion of a cabin fragrance system dispensing an atomized bouquet into the car which performs at periodic intervals. We won't even mentioned the Mercedes-Benz technology which is already legendary and is enough alone to make the car eligible for  top 10 most luxurious car list, but it is the small details that count here. The car uses a habdbuilt twin-turbocharged V12 which makes 621 horsepower and 738 ft-lbs of torque and can be available at a price of 222,000 USD.  No brainer to include this car in the top 10 most luxurious car list.
Porsche Panamera Turbo S Executive
The Porsche Panamera Turbo S Executive makes it on our most luxury cars list because of its production style, performance rating and overall high comfort levels. With a long wheelbase that adds more space on the inside of the car, all-wheel drive that keeps the performance and power output of the car greater and a very distinctive look that may only be toppled over by another Porsche, the Panamera is an all-out exclusive beauty. It may be peculiar to some as it is a Porsche which has an ultra-luxury setup, which may not be something that people are used to having but nevertheless the car has been crafted to beat even the most luxury cars on the market. It makes 570 horsepower and 553 ft-lbs of torque by using a twin-turbocharged 4.8-liter V8 engine and is priced at 200,500 USD.
Rolls-Royce Phantom Drophead Coupe
What has always been the premise of Rolls-Royce is to build the best cars in the world, and not only the best but the most luxurious ones. So there was no doubt of a Rolls-Royce making it on this list of most luxurious cars but the question was which one.  This car possesses the finest materials that were ever included in a car, outstanding comfort made available by hand craftsmanship, some adequate performance specs and a look that sums up all of the aforementioned together into a single cohesive unit. There is absolutely nothing that says luxury like an exclusive convertible does, and the Rolls-Royce Phantom Drophead Coupe is something that does that perfectly. This automotive marvel concludes our top 10 most luxurious car list.
Comments
comments