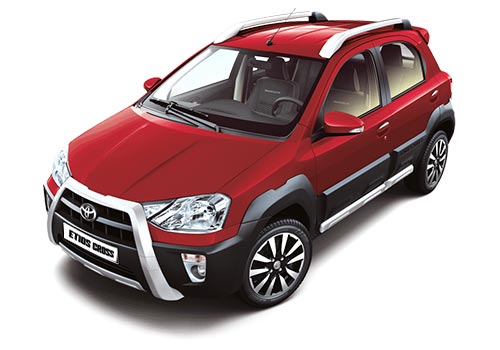 2014 Toyota Etios Cross Review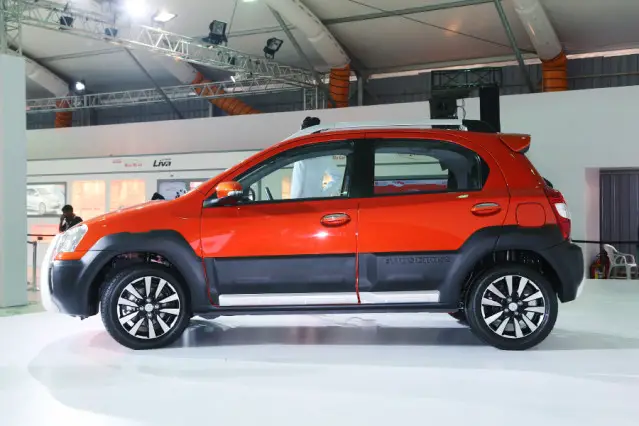 New edition of Toyota's compact crossover named Etios is currently one of the main topics among the fans of this company's cars. Toyota is one of the manufacturers who started producing cars of this category most recently. 2014 Toyota Etios Cross is an upgraded version of Etios Liva hatchback model, offered with both diesel and petrol engines.
2014 Toyota Etios Cross Exterior
Similarly to most of the cars in this segment, this model has a large plastic-based body kit, enhanced by using contrast coloured roof rails that can hold a 50-55 kg worth of luggage and the use of taller wheels. The front fascia leaves an impression of style and aggressive design at the same time while the look of headlamps accentuates the front design. Another novelty are the turn indicators placed in the fog lights, a rear spoiler, diamond-finish 15-inch alloy wheels and a matte black plastic band that trails from beneath the fascia to the rear side and gives a more rugged look to this car.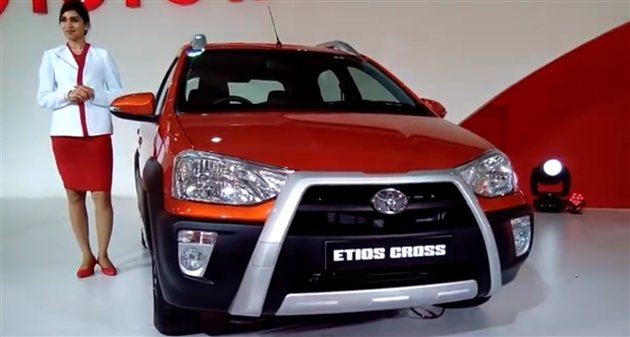 Interior
In terms of interior design, there aren't many changes compared to the Toyota Etios Liva. This relates to the design of seats and dashboard, while you will be able to notice that there is slightly more room in the cabin. Sporty seat fabric and piano black interior colour add to the stylishness, while a 2-DIN audio system with Bluetooth, USB and aux compatibility provides more entertainment options. With top package variants you also get a rear defogger and wiper as well as audio commands on the steering wheel. Regarding the safety systems, it comes equipped with EBD and ABS as well as dual front airbags.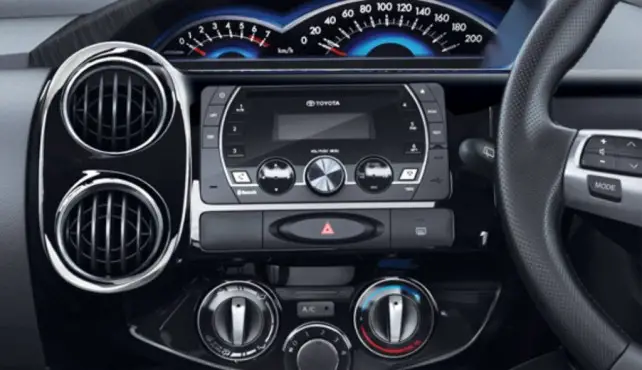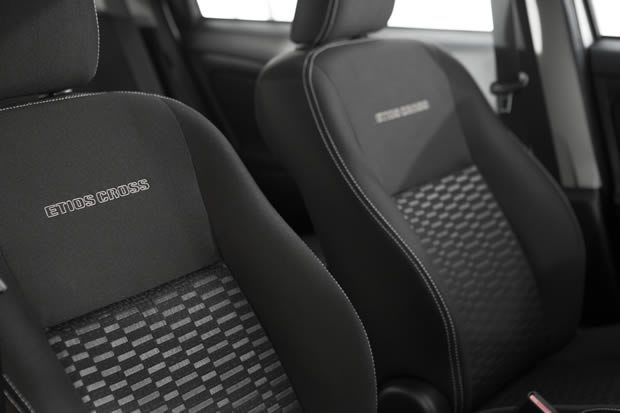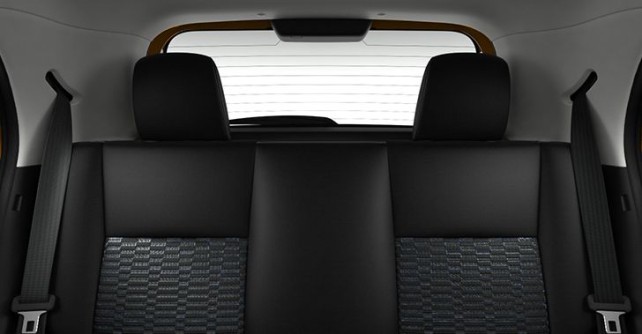 Engine
Engine options of 2014 Toyota Etios Cross are basically the same as in the Live model, with 1.2L 79 HP and 1.5L 89 HP petrol engines and a 1.4L 68HP diesel engine. It has been stated that base variants will get the 1.2L petrol motor and the 1.5L petrol motor will come with top trim level variants.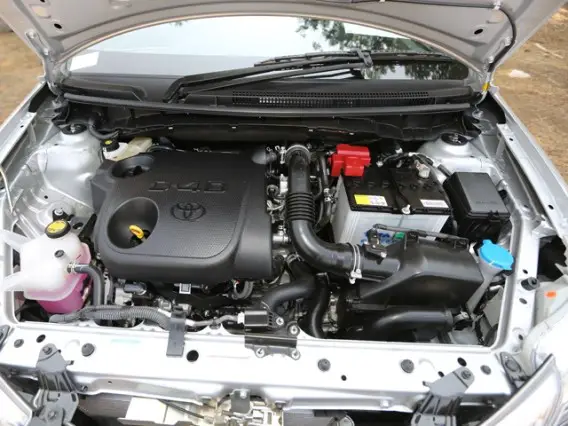 Price and Release Date
2014 Toyota Etios Cross officially started sales in May 2014 and bookings started as early as February. The starting price is set at ₹ 5.76 lakhs, having in mind that this car is designed for the Southeast-Asian market, mostly for India.
Comments
comments