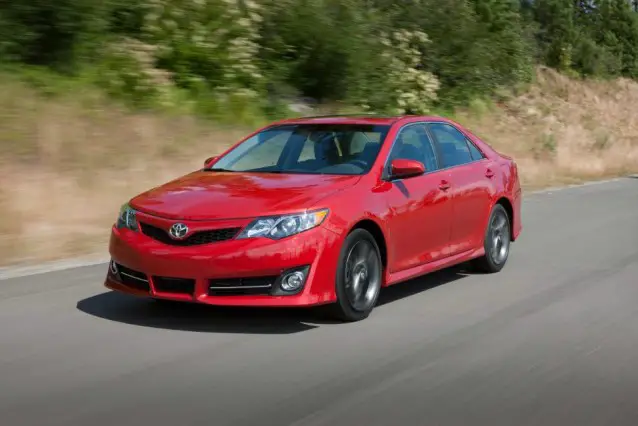 2014 Toyota Camry Se Specs and Prices
When it comes to the 2014 Toyota Camry SE, it is noticeable that we're talking about a midsize sedan which isn't all too glamorous but effectively brings all the most demanded features that people looking into this category of cars demand. Some of them being a strong yet economical drivetrain, comfortable interior, reliability and low maintenance costs along with a well-built exterior.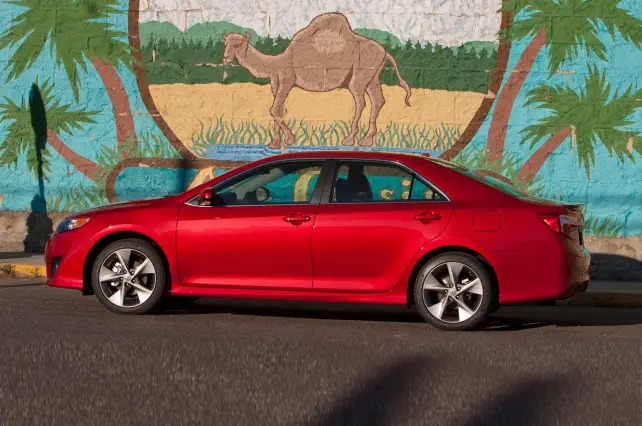 2014 Toyota Camry Se Exterior
With 2014 Toyota Camry SE you will get sport-tuned suspension, fog lights, heated mirrors, 17-inch alloy wheels, a steering wheel wrapped in leather, sport seats with added grip in case of sharp turns and naturally unique styling treatments. If you opt for the SE Sport version which is sold only in the four-cylinder variant, you will also get an eight-way power driver seat and a sunroof.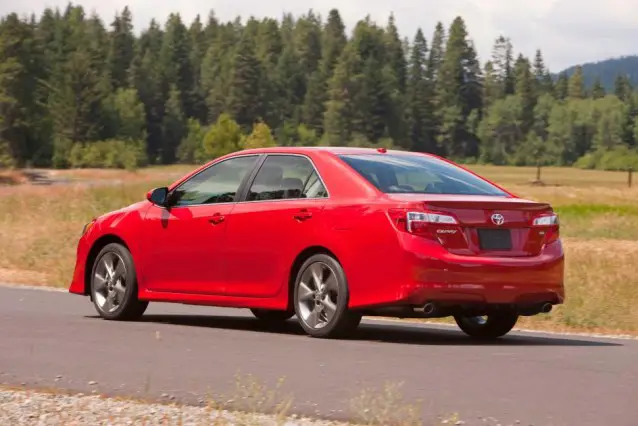 With SE V6 model, there is no sunroof but you get power driver seat, 18-inch alloy wheels, a navigation system, HD and satellite radio, keyless ignition/entry, voice controls and an innovative Entune smartphone and Web integration system. Of course, most of these perks can be added optionally even on lower-trim models. We're sure that aggressive, modern and aerodynamic exterior design of this car will win you over, with attractive detailed design and great
visibility.
Interior
Roomy interior accentuated with thin front pillars, good quality of materials and more than enough space for everybody, make this car also an excellent choice for families. Add to that the attribute of spacious rear seat area that will make long trips a comfortable experience, while the modern infotainment systems will keep the passengers entertained with crystal clear music as well as modern looking interior. Many applications will also make it easy to forget about time while you're in your car, with seamless support of smartphone services, streaming radio, real-time information and much more. Safety is also one of the most carefully worked on attributes of this car with many useful perks and systems that will make long trips a carefree experience.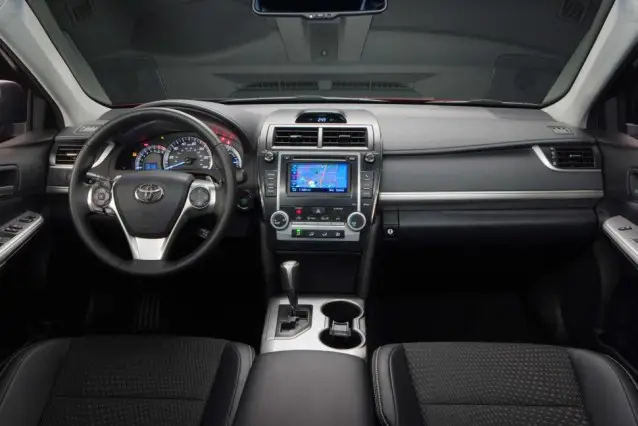 Engine
There are several options for this trim level, one of them being the base 2.5L four-cylinder drivetrain which goes 0-60 in 8.4 seconds. Especially for XLE and SE trim levels, there is a 3.5L V6 beast of an engine that has 268HP and goes 0-60 in 6.6 seconds which is a very good result in this class.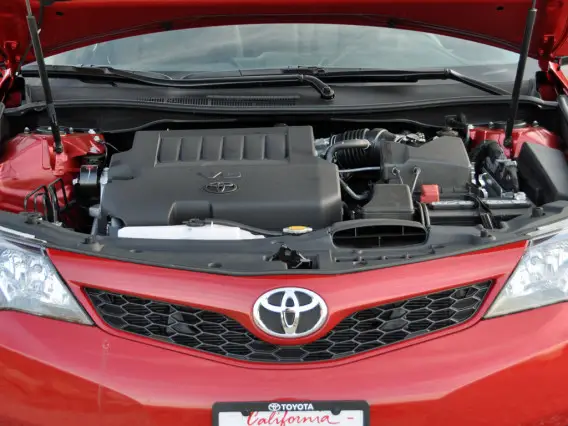 Price and Release Date
Starting price for 2014 Toyota Camry SE trim level is, as the company's officials say, $23,840, while the base level LE is $22,970. The Hybrid version of SE trim level is priced at $27,995. We're sure that with a cost-benefit ratio as it is, this car will win over a lot of drivers and buyers.
Comments
comments