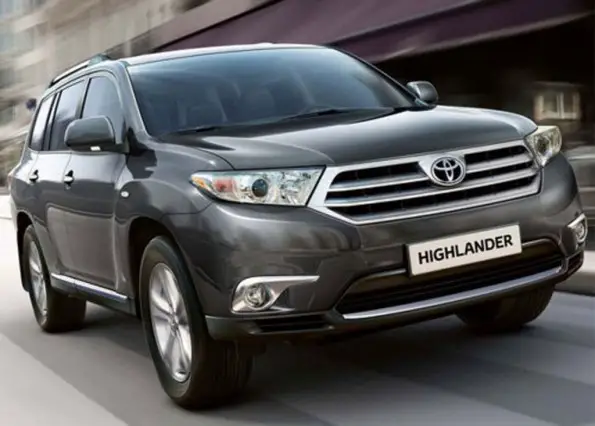 2015 Toyota Kluger Price and Release Date
This definitely doesn't mean 2015 Toyota Kluger doesn't have some aces up his sleeve.This new model from Toyota factories is actually a different edition of Toyota Highlander for Japanese and Australian market, due to naming rights and obstacles. Even though it uses the same mid-size SUV platform as Highlander it pursues a different style and flow.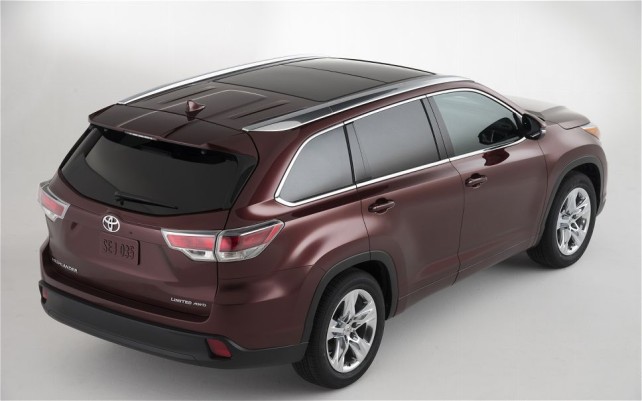 Exterior of Toyota Kluger
This 3rd generation of Toyota Kluger will be sporting a bit more aggressive exterior design than its counterpart, that much can be discerned from spy shots which were published. Elongated and sculpted front face and headlights which follow the aerodynamic lines flawlessly, giving the 2015 Toyota Kluger a classy look. Rear part is accentuated with large rear window and rear lights which use the same pattern as the front headlights. Side design is freely flowing, stylishly pronouncing the 19-inch alloy wheels.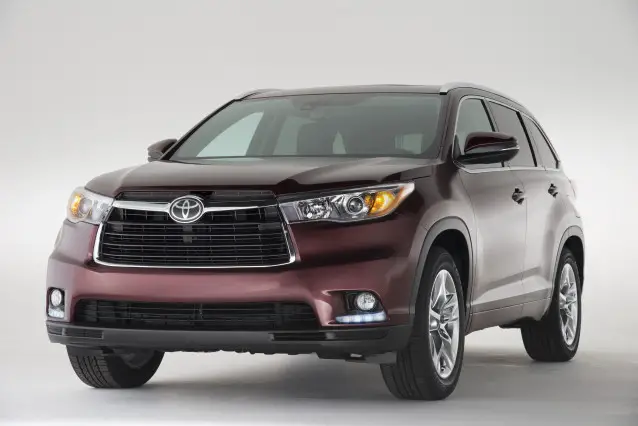 Interior
With 3 rows of seats, the last being foldable to allow for more luggage space, a spacious cabin you can be sure that high level of comfort for both driver and passengers is guaranteed, even when it comes to long distance trips. Some other features are tilt/slide moon-roof, SAT-NAV/Infotainment system with 3D images and updates about traffic, on a 6.1-inch touch screen display and optional 9-inch roof-mounted screen with support for 3 wireless headsets.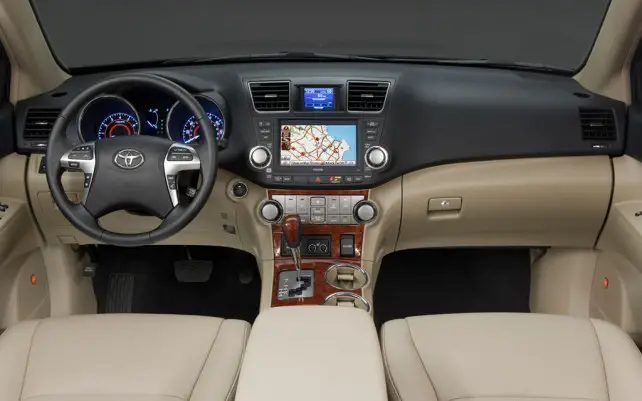 Bluetooth-streaming audio system with smartphone and music device support, iPod dock, USB ports, SD card slot and many more. Of course, safety package hasn't been disregarded, with 7 airbags, systems for assisted driving (traction and stability control, downhill assist and hill start control) and more.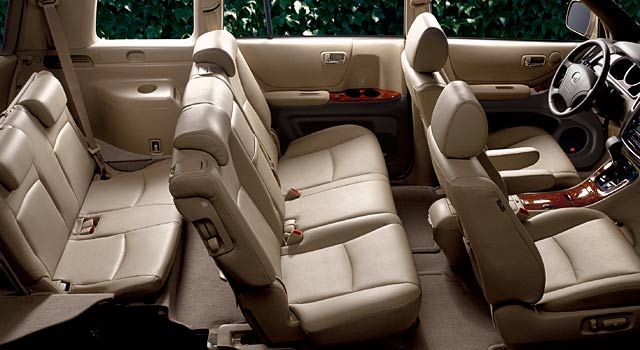 Engine
There will be both 2WD and All-wheel drive versions available, with the first one being a bit lighter than the latter one. You can expect better handling, better maneuvering ability, higher performance level and low fuel consumption when compared to other models in this category. It is expected that the new 2015 Toyota Kluger will be sporting a 3.5L Gas engine with more than 201kW in both 2WD and All-wheel drive versions coupled with a 5-speed automatic transmission.
2015 Toyota Kluger Price and Release Date
It is estimated that the cost for this model will be $44,500 for a base model and up to $49,000 for the All-wheel drive version and depending on selected features. Release date has been set for the autumn of 2014 while the Australian market will see the debut of 2015 Toyota Kluger at the beginning of 2015.
Comments
comments