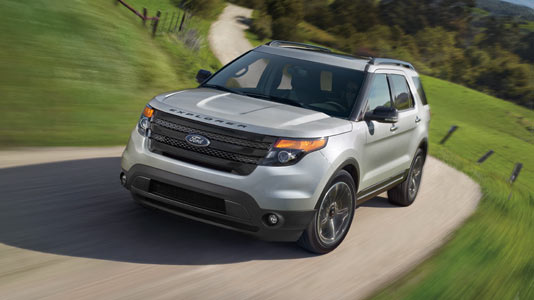 2015 Ford Explorer vs. 2015 Toyota Highlander
Among the best crossover SUV's in the market, it is worth to note that the 2015 Explorer and the 2015 Toyota Highlander are the leaders in their own way. Both SUV's make a combination of utility and space while ensuring features and comfort of a family sedan are not compromised at all.
Custom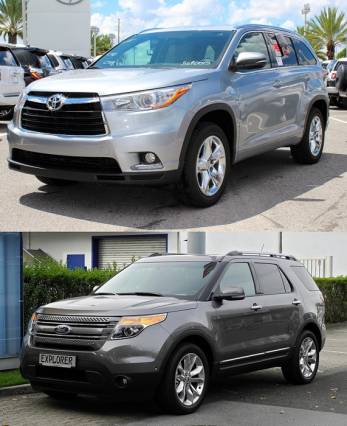 ers are at liberty to make an informed decision depending on their preferences and needs they wish for in an SUV. Others prefer a more superior powerful engine that sprints in record time while others would prefer comfort and superb features.
Shoppers have the choice of trim levels for any of the crossover that fits their demand bill. In case you are having trouble in making an informed choice between the highlander and the explorer then be our guests.
We will classify the comparison in four well laid out categories which you can comfortably skip to if you are looking for a specific detail.
2015 Ford Explorer vs. 2015 Toyota Highlander passenger space
When we take a look at the passenger space, then it is no secret that the 2015 Ford Explorer is our best pick. Ford makes use of high quality material that guarantee top notch comfort and a luxurious feel.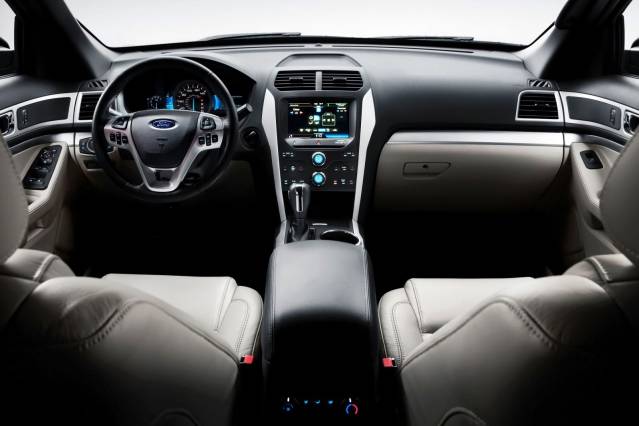 There is presence of supportive front seats for passengers that are constantly involved in long commutes. Large families can spread across three seating rows, and in case a large cargo space is required then there is 80 cubic feet for that.
The 2015 Toyota Highlander is not that badly off on space and comfort amenities but trails behind the Explorer. There is a slightly larger cargo area in excess of 3 cubic feet to the Explorer.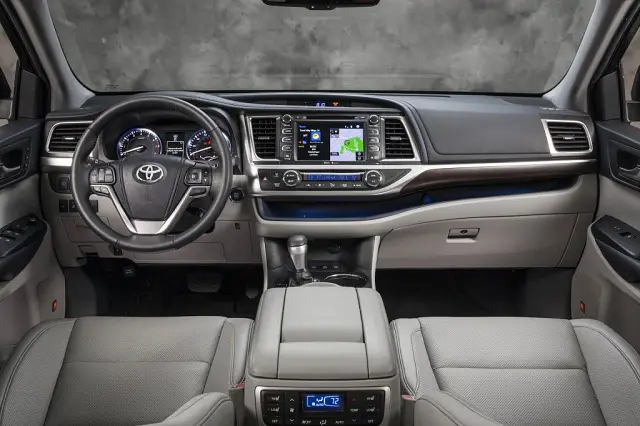 2015 Ford Explorer vs. 2015 Toyota Highlander power and performance
The 2015 Ford Explorer still stands out compared to the Highlander, this is necessitated by the fact that the Explorer offers a stronger base engine. All models except the Sport come fitted with a 3.5L V-6 engine that is capable of producing a whopping 290 HP and 255 lb-ft of torque.
Customers also have an option of choosing between a 2 WD and a 4 WD. Shoppers who are more into fuel efficiency would prefer a 2 WD that uses a 2L 4-cyl engine. This engine would make no sweat in achieving 28 mpg on the highway and 20 mpg on the city.
The 215 Toyota Highlander on the other hand has a base engine of 2.7L 4-cyl that has the capability of producing 185 HP and 184 lb-ft of torque. The higher trim models can make 270 HP and 184 lb-ft of torque.
2015 Ford Explorer vs. 2015 Toyota Highlander features
The 2015 Explorer remains the ultimate choice here in terms of features. The high tech features include; Bluetooth phone and audio connectivity, Ford's sync technology, the upscale Limited, a 110 Volts power outlet keeps devices fully charged all the time.
The 2015 Toyota Highlander high tech features include; 6.1 inch display, keyless entry and ignition, leather upholstery for comfort. The Highlander still trails behind in terms of features and is not a match for the Explorer.
2015 Ford Explorer vs. 2015 Toyota Highlander safety
The crash tests ratings of the Explorer are far beyond those of the Highlander. 2015 Ford Explorer safety features include; Ford's MyKey system and stability control system. For government crash tests, the Explorer achieved a whopping 5 star in overall protection.
The 2015 Toyota Highlander also earned a 5 star in crash tests. The standard safety features include; rear view camera, lane departure warning and rear cross traffic alert.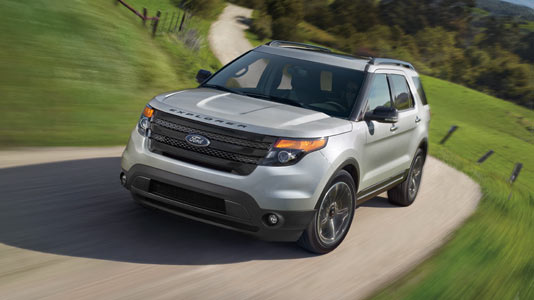 2015 Ford Explorer conclusion
The 2015 Ford Explorer wins over the 2015 Toyota Highlander in every category. High standards and safety features make it ideal for families. Customers can also choose trim levels that offer a long list of convenience and comfort features.
Comments
comments