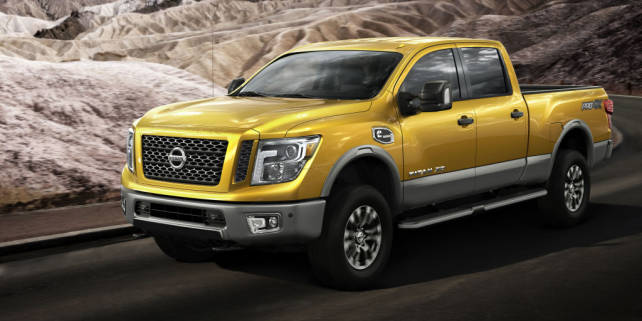 2016 Nissan Titan VS 2016 Toyota Tundra
In order to keep up with the latest trends in trucks category, we have decided to analyze the incoming two models 2016 Nissan Titan VS 2016 Toyota Tundra, for which the flow of official information is still quite limited.
Needless to say, the idea behind this comparative review isn't to convince you to pick one or the other model if you are considering buying a new pick-up truck. Instead, we intend to give you a clear picture of all pros and cons of both models, based on the currently available information.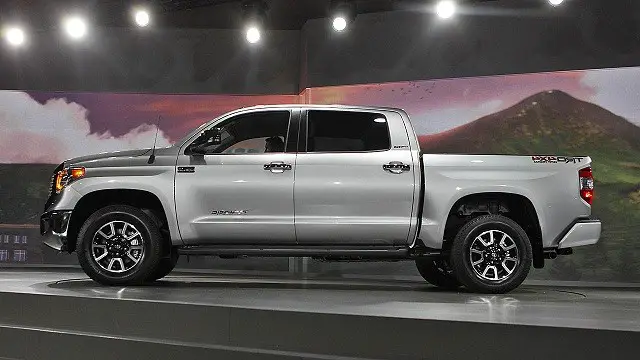 2016 Nissan Titan VS 2016 Toyota Tundra Exterior
In terms of design, 2016 Toyota Tundra is bound to receive a complete redesign which might leave quite an impression on fans of trucks. Bumper and grille will get a considerate facelift, making them more aggressive-looking and translating that style into making this model more daring in terms of design.
Headlights and taillights will be redesigned and foglights will be an interesting addition, while the wheels are announced to be 19-inch in diameter.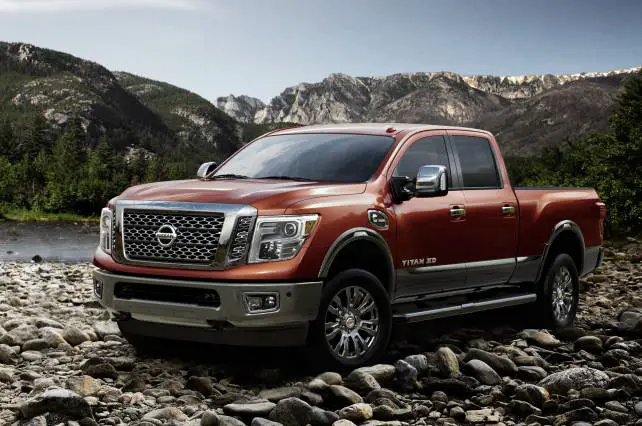 On the other hand, people behind 2016 Nissan Titan made sure to finally completely restylize this model whose previous iteration is now more than a decade old.
According to the official statement from Nissan, the new Titan will be sporting LED headlights and taillights, puddle lamps, admirable design solutions represented by sleek aerodynamic lines, front spoiler, tailgate and roof spoilers, underbody covers, front tow hook hole cover, rear tire wind deflectors as well as a seal between the cab and bed.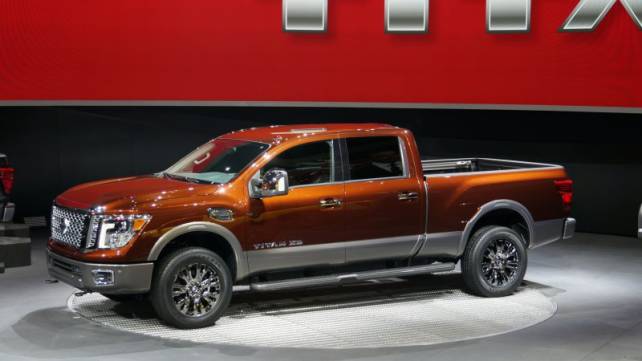 Interior
When it comes to interior design, Toyota has announced high-quality light materials which will improve the fuel performance as well as making 2016 Tundra classier, easier and more enjoyable to ride.
Interior has been streamlined in order to make everything easy-to-reach for the driver and passengers, to provide as much space as possible and enriched it with latest safety systems like stability control, traction control and anti-lock braking system.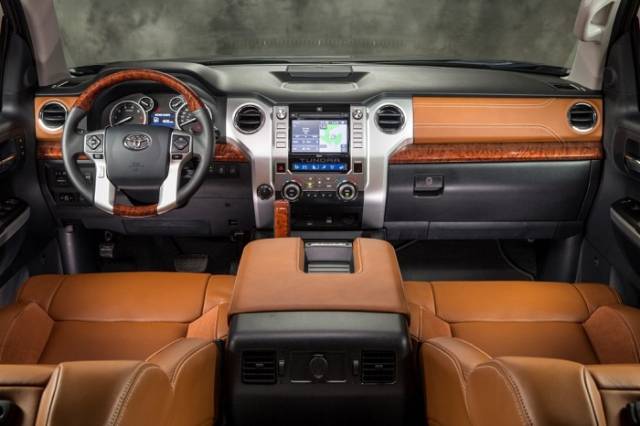 Nissan closely follows this model, improving on some aspects such as 12-speaker audio system, ability of the center console to hold a computer tablet with case or even a 15-inch laptop. Gauges on the dashboard are a combination of digital and analog with 5-inch color display and 7-inch Nissan ConnectSM with many perks. Of course, safety systems are current and present as well.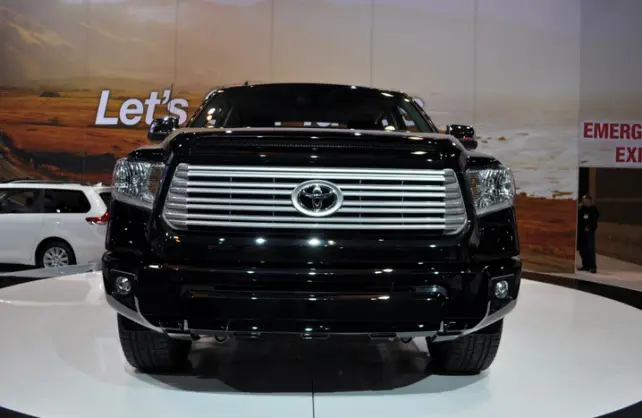 Engine of 2016 Nissan Titan VS 2016 Toyota Tundra
With Cummins assisting with engine performance of both models 2016 Nissan Titan VS 2016 Toyota Tundra, they are quite on par in this regard. Tundra will be using a 5.0L V8 turbo diesel engine with 300hp with some rumours about the inclusion of a lithium-ion battery. Titan will sport a 5.0L V8 turbo diesel engine as well, while there will also be gasoline V6 and V8 options available.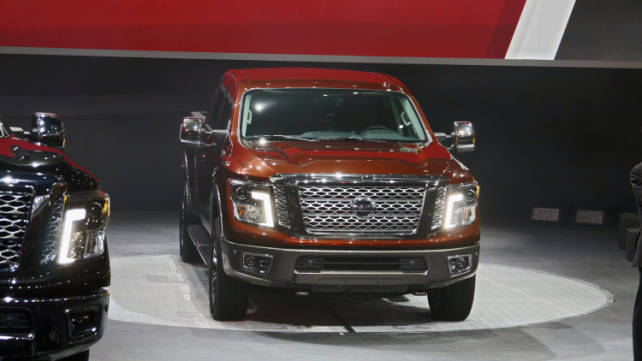 Price and Release Date
Pricing information about of 2016 Nissan Titan VS 2016 Toyota Tundra as well as the release date for these two models unfortunately aren't available, with only some indicators about the price of a base model of Toyota Tundra showing the price of $38,000 depending on the selected trim level, cab and amenities.
Comments
comments