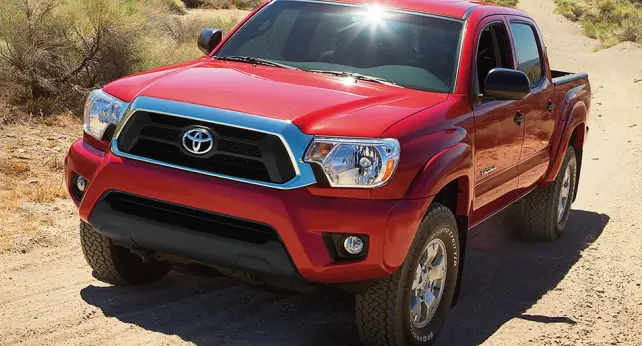 Toyota Pickup Trucks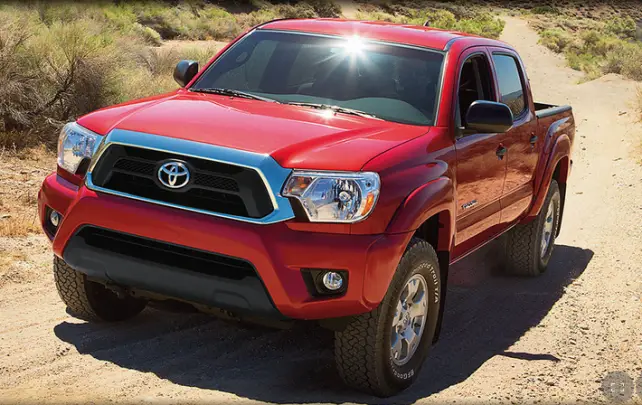 With its new line of products, Toyota is introducing a range of pickup trucks that will certainly prove their usefulness on the road and show just how good they are in the field. This year Toyota comes with two aces up their sleeves and offers us the Toyota Tundra and the Toyota Tacoma trucks. Not to mention that these trucks are very much affordable for their class and are useful for any kind of a job and off roading experience.
The Toyota Tacoma is a sturdy and robust vehicle which comes with great towing capabilities and various useful features. It is mainly meant of off road purposes but different trims and packages will enable you to take it on some different terrains. With great interior and exterior styling, the car enables you to keep your eye on the road as well as be free in operating the controls. It comes available in Regular, Access or Double Car.
The Tundra on the other hand, is a hard working but also a smart working vehicle. It is very powerful and very useful when it comes to utility jobs. It makes all work seem easy and you will go through it in no time. Although a bit pricier than the Tacoma, it is worth the price you pay for it as it also offers you different engine trims to choose from. The power is set by the engine but actually both offered trims are quite good and very strong, delivering a power punch for each job. The Tundra is available in CrewMax, Double Cab and Regular Cab.
Toyota Pickup Trucks Exterior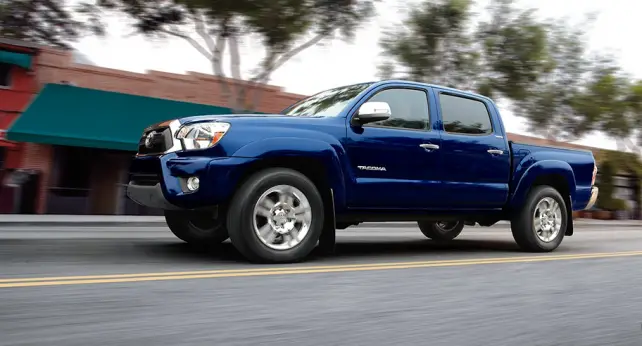 The design of the Toyota pickups is actually something that you will certainly expect from a truck. There are no fancy moves that are meant to change the appearance in any drastic or dramatic way. The Toyota Tundra starts with a traditional style that has won the hearts of people everywhere making them choose this vehicle as their primary choice. The car is very truck like and robust and has a large base. There have not been many changes opposed to the previous model and perhaps this is something that can be taken as a downfall as some of the fans are aching for some changes. Yet, the car looks good as it is now and the added features are small but enough to provide us with a nice and useful car for any kind of a off-roading or overall driving purpose.
The Tundra is in fact very nicely designed and prepare for any off-road endeavor that you want to do. It has a very nice off road package set and is very large. Perhaps one of the larger cars in its class its exterior features make it look like a monster on the road. Maybe the outside design and its robust look do not allow it to be used so much as road car, but it is certainly not its primary purpose at all. The car is equipped with additional ventures to handle any kind of a terrain that you take it on and will be as useful as that in any situation. The majority of the style has been overtaken form the previous setup and does not include any spectacular changes but it brings a lot of promise for the future though.
Toyota Pickup Trucks Interior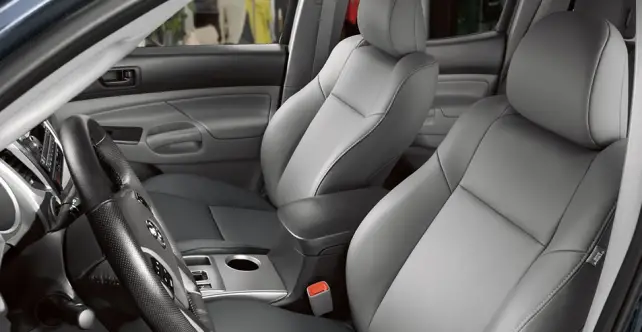 As for the interior design of the Toyota pickups, they are unmatchable as each car is its own separate story. The focus on the inside of the Tacoma is not elegance or extravagance, but you actually do not need it when you go off-roading. The materials that are used on the inside of the car are very actually very durable and easy to clean which are the prime characteristics that a pickup truck needs to have. The Access Cab is actually a bit tighter when it comes to seat space and it is not as roomy as one might think, but therefore the Double Cab makes up for it and also adds a bit more leg space than the other trims do. The dashboard is also equipped with a lot of entertainment features that complete the interior look of the Tacoma pickup truck, so for instance a Entune audio system, a 6.1-inch touch screen, Bluetooth and an USB port, HD Radio, navigation system and a JBL stereo system are all part of the interior goodies that the Tacoma comes with.
The premise with the Toyota Tundra pickup's interior is that no other truck from the class is better constructed. The car has some hard interior plastic surfaces that have brought a much brighter aesthetic look for the car. The interior spacing is also wisely used and there is an ample amount of it adding much to the overall comfort of the car. The Double Cab comes with additional back seat space, while the Crew Max has more legroom to offer. Add to that the Toyota's Entune infotainment system with Bluetooth, 6.1-inch touch screen, navigation, a JBL audio system, dual-zone automatic climate control and a power-retractable rear window., and you get a pretty decent setup for a pickup truck like this one.
Toyota Pickup Trucks Engine
The Toyota Pickup line has been equipped with various engine trim options and powerful ones at that. They do not only make the cars much stronger and useful but add a certain charm and personality to them. The Tacoma, for instance, comes with a very good base engine, but an optional V6 is a much better choice if you want to unlock the full potential of the car. Dpenidn go the trim you can use a 2.4-lite, 2.7-liter and a 3.4-liter V-6 four-cylinder engine. The power ranges from 142 horsepower to 190 horsepower. And let us also not forget the choice between a front wheel and all-wheel drives included in the mix. The EPA numbers say that the engines can provide 21/25 mpg city/highway.
The Toyota Tundra goes a little bit further on and provides more power into the mix with a V8 engine. The base option for instance is the 4.6-liter V8 engine. You also have the possibility of including the 5.7-liter V8 as well. The latter mentioned engine is perhaps a better and popular choice among the fans as it provides more power and is also very responsible and allows better drivability. Pair with a six-speed automatic transmission and you also get some great fuel economy stats. The Tundra can muster an EPA-estimated 15/19 mpg city/highway, not too shabby at all for a pickup truck in fact.
Toyota Pickup Trucks Price
The price of Toyota pickup trucks comes at a surprise as they are both very affordable for their class. Both the Tacoma and Tundra come with a very reasonable price tag that is maybe as some say out of the ordinary for a pickup vehicle, particularly if you study some facts mentioned in the review as well. The Tundra, although offers some EPA ratings that do not go in its favor that much, comes available to you at a base MSRP of 20.956 USD. On the other hand the Tundra already has some great gas mileages numbers on its part but a very nice price of 28.540 USD base MSRP.
Comments
comments